We produced hundreds of different sport scarfs models for every kind of sport activity.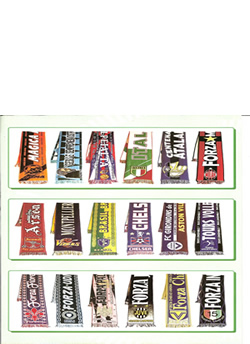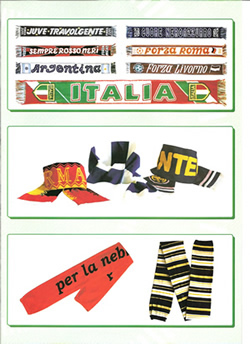 Football scarfs - Rugby scarfs - Basket scarfs - Hockey scarfs- Volley scarfs- Female soccer scarfs- American football scarfs - Waterpolo scarfs
Tubular jacquard scarfs and sport jacquard scarfs:
Design is created directly with jaquard, it's not a simple print over.
Benefits: longer durability and better resistance to frequent wash.
Arsenal

Aston Villa

Blackburn

Bolton

Chelsea

Everton

Fulham

Hull

Hull

Liverpool

Manchester City

Manchester Utd

Middlesbrough

Newcastle

Portsmouth

Stoke City

Sunderland

Tottenham

West Bromwich

West Ham

Wigan
Contact us for a personalized offer >>